West Hawaii Prices Double National Average...
UP 10%

(West Hawaii is noted as North Kona below)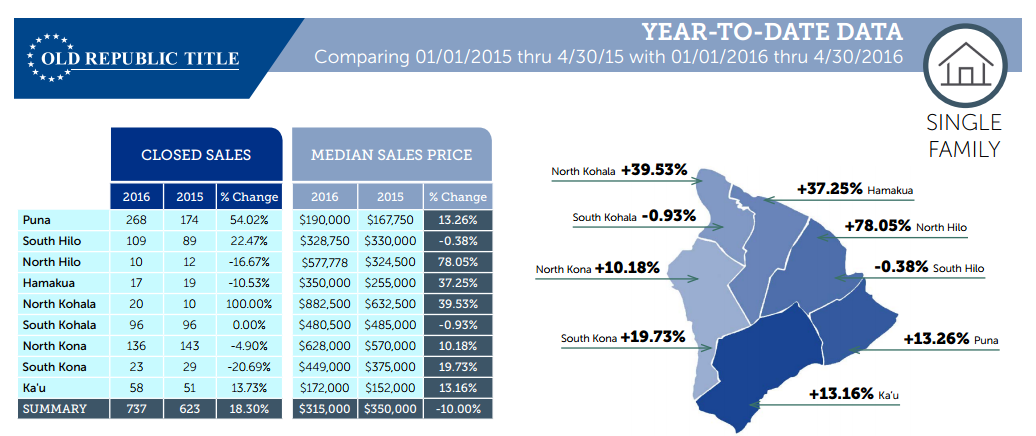 Mahalo to Old Republic Title and Escrow - Kona - for the graphs above.
Some Highlights:
Across the country, home prices are up by 5.67%.
Each state is appreciating at a different rate, however, which is important to realize if you plan on relocating to a different state.
Regionally, prices have appreciated year-over-year by as high as 8.15%.