Pet friendly homes take on a whole new meaning when you move to Hawaii, just getting your pet here can be a challenge with quarantine and vaccination rules. Since these rules can change periodically I am just posting a link the site:
ANIMAL QUARANTINE INFORMATION PAGE (UPDATED)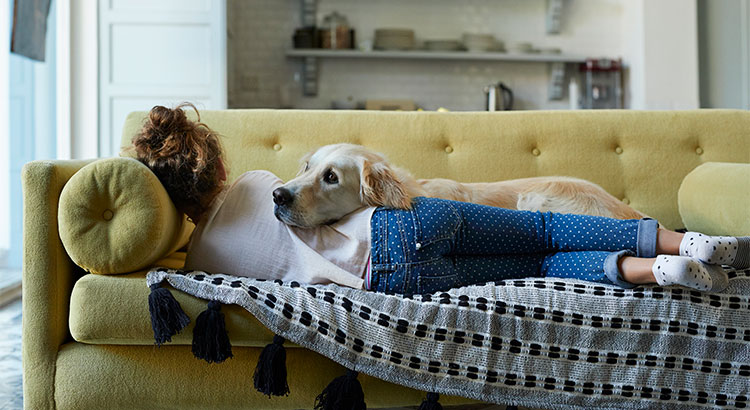 One of the many benefits of owning your own home is the freedom to find your 'furever' friend. By pointing out the aspects of your home that make it 'pet-friendly' in your listing, you'll attract these buyers, rather than alienating the 68% of American households that have a pet!
Shameless plug for my favorite 2 "Pet Friendly" homes we have for sale
Alii Heights - 3/2 Home in Kailua Kona
Kapa'au Plantation Home, 3/1.5 on 2.6 acre's
If you are one of the many homeowners looking to list your home for sale, how do you stand out to the millions of pet parents searching for their dream home?
Whether a dog person, a cat person, or someone who prefers the company of another pet species, 99% of pet owners say that they consider their animal to be family. When finding a home, 95% of animal owners believe it is important that a housing community allows animals.
A study by the National Association of Realtors (NAR) revealed that there are many aspects of the home buying, selling and owning experience that have been greatly impacted by our love for our pets.
This should come as no surprise, as $72 billion was spent on pets in the U.S in 2018. NAR's PresidentWilliam E. Brown shed some light on the impact of pet owners and their home search.
"It is important to understand the unique needs and wants of animal owners when it comes to homeownership. REALTORS® understand that when someone buys a home, they are buying it with the needs of their whole family in mind; ask pet owners, and they will enthusiastically agree that their animals are part of their family."
The Power of Pets When Choosing the Right Home
89% of pet owners say they would not give up their pet due to a housing restriction
81% of Americans say their pets play a role in their housing situation
31% of animal owners have refused to put in an offer on a home because it wasn't a good fit for their animals
19% of Americans say they would consider moving for their pet
12% percent have moved for their pet
New home builders have actually begun installing retractable pet gates that tuck away neatly inside door jams as a highly requested feature in new homes to attract pet-parents.
So, if you are a homeowner looking to sell in today's pet-friendly environment, point out the features of your home that will attract pet owners:
Fully fenced in backyard – (91% of pet owners ranked this as the most important feature of a home to accommodate their pet)
Locations of dog parks/walking paths/pet-friendly beaches in the area (71% ranked this as the top feature of any neighborhood they would consider)
Proximity to veterinarians/groomers/pet supply stores (31%)
Bottom Line
Americans love their pets and will look for pet-friendly features in the home they wish to buy, so take advantage of this knowledge by pointing out your home's ability to meet their needs.
Here is a Blog written by our brokerage also
As many of you may be aware, there are three things that make taking your pet with you to Kailua-Kona difficult:
The rental market in West Hawaii is extremely tight and therefore there just are not many places to live if you choose to rent while waiting to purchase a home.
Since the rental market is tight, landlords have the upper hand and they just don't want to accept pets, especially if there are willing and able tenants that don't have pets wanting to move in.
Even if you purchase a condo, there are very few condo complexes in West Hawaii that allow pets and if they do, it's a small dog or cat.
So, what are you going to do if you have a large dog or multiple dogs that you want to bring with you from the mainland to live that life you have always dreamed of?
The options are few, but this is that time you need to make some decisions about what is important to you. Your dogs are part of your family and you most likely don't want to leave them behind. Some current residents in Hawaii that we spoke to, waited until their pet(s) passed away of old age before making the leap to move. Some decided to re-home the dogs for awhile until they got settled on the island and could get them shipped over. While many of our clients, decided that purchasing a single family home was the best move so the "whole family" could come enjoy a new life in Hawaii.
Rabies Vaccinations and Quarantine
If you make the decision to move your pets over, make sure you give yourself PLENTY of time in advance to get the required rabies vaccinations. The vaccination "quarantine" period can be up to six months! Why rabies vaccines? Because the state of Hawaii, due to its aggressive vaccination policies, has been able to keep the entire state rabies free, helping humans and animals alike.
We get MANY questions from our clients about what is needed and when to ensure your pets are on track to arrive on island when you are ready. The first place to check is with the Hawaii Department of Agriculture website for the most up to date rules and regulations and downloadable forms.
Key to know: You will need 27 weeks prior to your move if 2 shots are needed.
Rabies Shots:
Make sure your pet has up-to-date vaccinations. Pets must have 2 rabies shots given at least 30 days apart (which works out to at least 31 days apart). The most recent one must be done no less than 90 days before the pet's arrival to Hawaii. Make sure your pet has waited the full 90 days before moving to Hawaii, or your pet will be quarantined until 90 days have passed.
On your pet's vaccination & health certificate you must include:
Most recent vaccination date
Previous vaccination date
Vaccine type (1-year, 3-year, or 4-year)
Print the Pet Health Certificate Form & Checklist to give to your veterinarian so they can prepare your pet's health certificate.
Photo courtesy: Lava Dogs 808 – Honokahau Harbor Beach. Kona
Microchip Your Pet
(Microchipping is required before the OIE-FAVN rabies blood test – you should schedule this to be done at the time of the second rabies vaccination.)
Microchips are required for all animals moving to Hawaii. Used for identification, it must match the animal's blood sample. Worried about hurting your pet? Don't be-the microchip is about the size of a grain of rice and can be implanted without the pet having to undergo anesthesia and it is placed between the shoulder blades of the animal.
Regardless of if your pet is getting a microchip for the first time, or if they already have one, make sure the chip has been scanned by a vet and that it is working properly. If the microchip isn't working, or can't identify your pet, your pet will have to complete the full 120-day quarantine.
Also, make sure you write down the correct microchip number for your own records and that the correct number is included on your pet's health certificate.
Direct Release on Neighbor Islands:
Owners wishing to fly their pet directly to Kona International Airport at Keahole (KOA) must obtain a Neighbor Island Inspection Permit (NIIP). Refer to the "Checklist for Requesting Direct Airport Release at Kona Airport" . This document was just revised this month, August 2017.
Note that one of the requirements to obtain a NIIP is that owners must contract with and make reservations for inspection at these airports with one of the veterinary hospitals listed on the checklist. The state suggests these very good local vets for Kona arrivals;
Kona Veterinary Service (808) 325-6637
Keauhou Veterinary Hospital (808) 322-2988
These contractors will send a confirmation to the Animal Quarantine Station that they have agreed to perform the inspection and release procedure. Owners are responsible for the additional fees to the contractor for this service.
Check online and with your vet for further rules and steps for the vaccination process. Key to note here is you do NOT have to actually put your pet in a quarantine area on the island. Your pet can "serve" its quarantine time safely and happily in your home. That is why it is important to get ready in advance!
Airline Transport
Many airlines have specific pet programs for flying pets, with specific guidelines regarding breeds, crate sizes and other important information. Be careful about a decision to fly to Kona in the summer months, as many airlines have restrictions on WHEN you can fly your pet, as well. Alaska only allows ONE PET PER FLIGHT, so make sure you check well in advance of purchasing your tickets about the policies of each airline. Here is a list of major airline carriers and their pet policies.
Hawaiian Airlines Pet Policies
Dog Friendly Beaches, Parks and Trails
Here is a helpful link to Lava Dogs 808 with a complete list of dog friendly beaches and trails and dog parks. Leash laws are in effect and being respectful and showing Aloha with your pet is part of island culture.
Photo courtesy of Denise Laitinen-Hawaii Dog Owner
There are many guides, opinions and stories about moving your pet to Hawaii on the web-the information above has some very specific information for West Hawaii. LUVA Real Estate agents can help you with additional research and information when you decide to purchase a home on the island so you and your pets can enjoy paradise together.
blog also written by our Brokerage